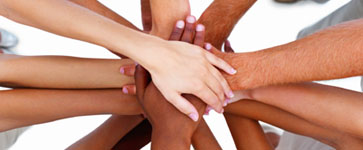 Membership:
Our Students are members of 'Computer Society of India' where they get monthly CSI magazines. CSI arranges many Guest Lectures, Seminars on current trends where eminet IT experts guides which bebefits our students
---
Hostels: "Home away from home"
Hostel complex in the campus. The 3-seated hostel rooms provide comfortable beds, cupboards, writing tables, adequate lighting, fans etc. The hostels have vegetarian mess —- in nos. Hostilities are free to join any one of their choice. The hostels have facilities like common washing machines, 24-hours hot water with solar energy, ironing, indoor games, recreation halls with TV sets, PCO/STD booths, guest rooms for parents and a gym. 24 hours security is provided. Medical services are available by way of a resident doctor, nurses and a sick room. Dorm-representatives and matrons meet regularly to sort out difficulties, if any.
---
Gymnasium: "Commit to be fit."
Physical fitness is given equal importance for a sound mind resides in a sound body. The Samstha has a playground with facilities for jogging, cricket, basketball, kabaddi, kho-kho etc. The campus also has a Dhyan Mandir, for meditation purposes. The Tejeswini Gym housed in the hostel premises provides all the modern fitness equipments. It also provides training in aerobics and yoga. The Institute's building provides facilities for indoor games like carom, chess and table-tennis, gym etc.
---
Others:
Banks, ATM, Doctors, Medical outside college campus.
---
Canteen: "Eat Healthy Think Healthy"
'Susvad' canteen located in the campus, sister unit Sampada Bakery. It provides snacks, bakery products, wholesome meals, Chinese and tea, coffee, cold-drinks, buttermilk etc. Special care is taken to maintain hygienic environment, balanced diet and reasonable rates.
---
Additional Academic Input (AAI): "To be prepared is half victory"
The Following additional academic input is given by the college to all students.
First Year
Communication Skills
Yoga and Aerobics
Aptitude Session
Account Bridge
Second Year
German (Foreign Language)
Yoga and Aerobics
Third Year
Software Testing / Information Security
Special coaching on Aptitude Test and Soft Skills for placement Assistance by Bulls-Eye
Chess-Coaching class by Mr.Velankar
Institutional Memberships:
Following institutional memberships provide access to students and staff to well equipped special resources.
Computer Society of India